Going Gold (& Bronze) for The State's Best!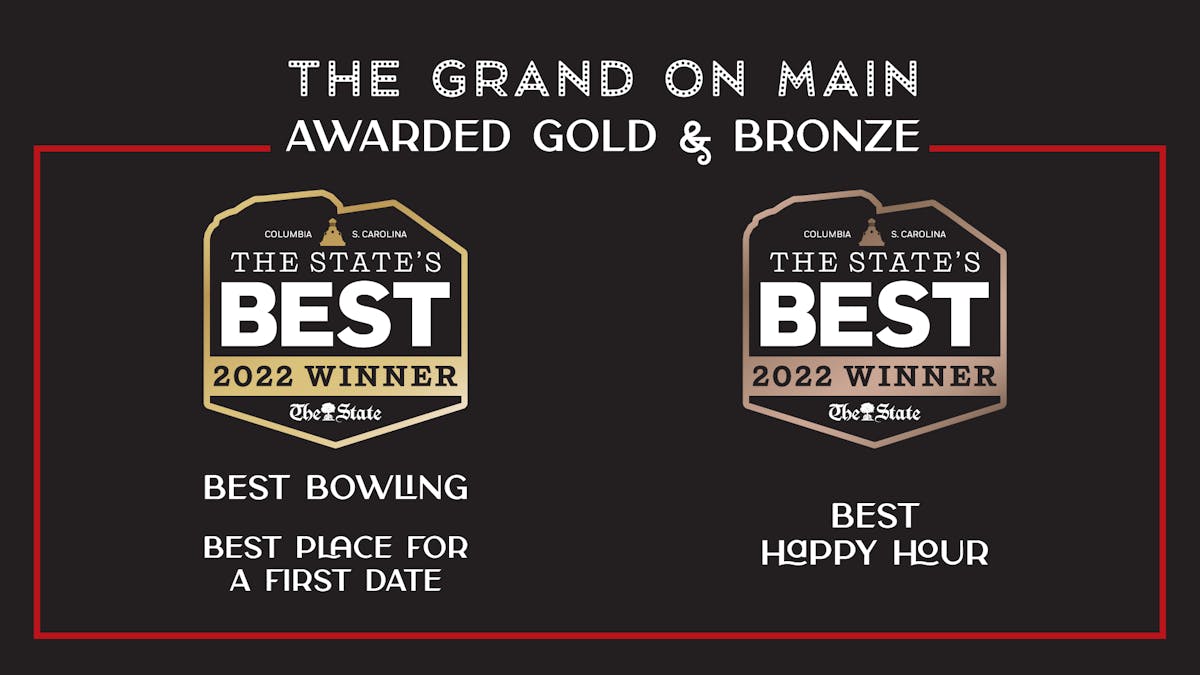 We appreciate your support for us in taking home the Gold (and Bronze).
Thank you for helping us win Gold for The State's "Best Bowling" & "Best Place for a First Date" with Bronze in "Best Happy Hour"! Come celebrate with us at The Grand on Main or take home some of our award-winning dishes today!